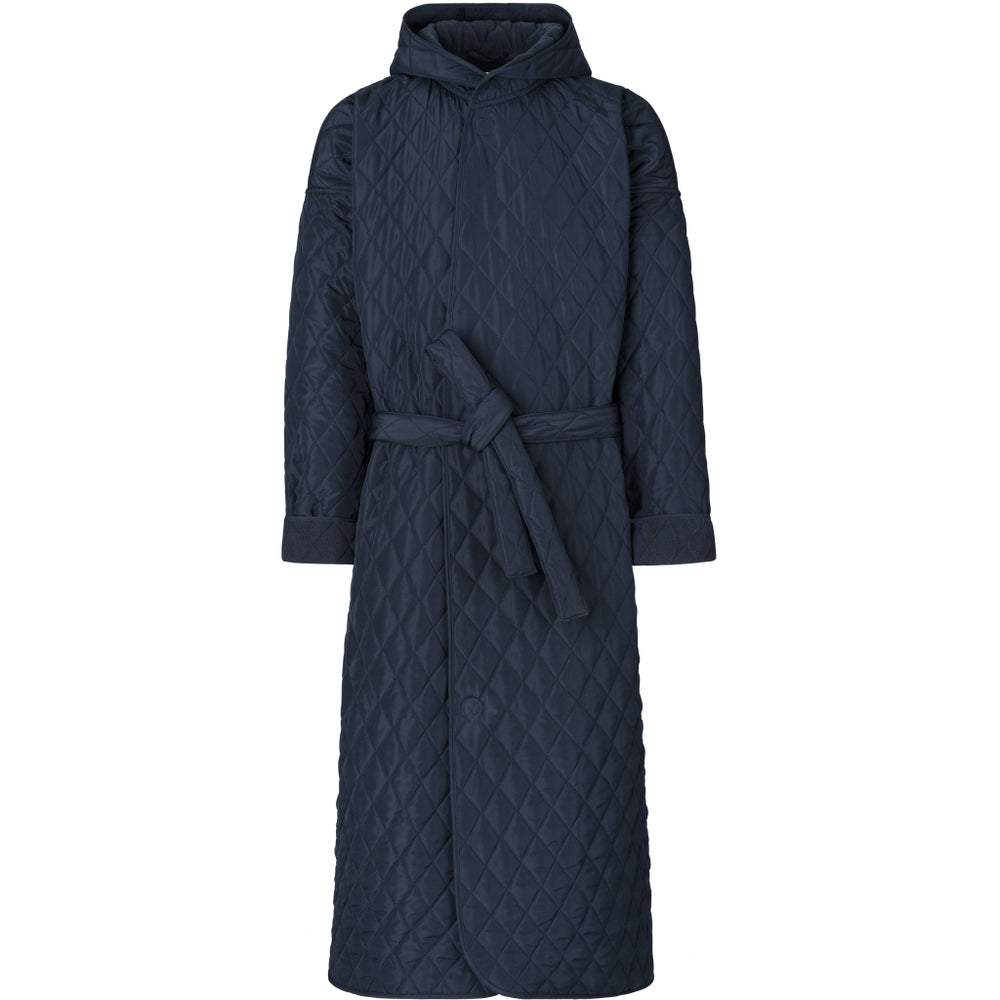 Robe LONG BEACH mens
Premium mens robe by Danish brand NORDBAEK. Stay warm regardless of wind and weather after a cold water swim in the Long Beach robe. The windproof robe is designed and tested to meet all requirements of the open-water swimmer extending the revitalised feeling in the body after dipping or swimming in cold water all year round. The robe is also a stylish everyday wear, a perfect companion on a chilly balcony or after a nice time in the hot tub or sauna.
Wearing the NORDBAEK robe you are dressed stylish and warmly and will be able to enjoy staying outside after the the swim with a hot coffee on the thermo. You certainly don´t have to worry about changing on your way back home as the robe looks like a nice and stylish coat.
Features:
Windproof and water resistant outer thermo shell
Very warm and soft fleece linning made from 100% recycled fleece
Super light-weight construction – approx. 1.1kg (dependent on size)
Tailored for the mens body with fitted sleeves
Tailored fleece built-in mittens for the cold hands by a simple twist of the cuff
Two magnet closings by the knee for full body coverage – choose between regular and slim fit
Easy and fast magnet closings by chest for full coverage
Full length for maximum protection
Deep and fleece-lined internal pockets with zippers – ideal for large phone/wallet
Soft inner seam lines for maximal comfort and softness against the skin
Nice fitted hood – closed nicely with the neck magnet
Very fast drying robe – dry the next day if hung inside out on a hanger
Product information:
Color: Navy Blue. Also available in Dark Green
Material: 100% polyester (windproof outer thermo shell, fleece linning)
Washable at 30°, low cycle, hang dry
Sizes:
If you prefer a more loose fit we advice you to go one size up
M / 170 – 185 cm

 

L

 / 190 - 19 cm
Wrapped in the NORDBAEK robe, you will enjoy all of its practical features and can stay by the windy cold ocean with your friends and buddies without getting cold. You can easily close the front with a magnet on the chest and over the knee with the coldest hands - and on extra cold days the hood is indispensable. The double front cover makes the swim robe extra warm with no cold wind on the legs. The specially designed cuffs ensure that your hands don't get cold - just turn the cuffs into soft warm mittens. A small handy thumb hole gives you the possibility to carry a towel, bag etc. with the mittens on.
All the robes are made in certified recycled fleece with the highest possible sustainability rating within the range of polyester products. Everything in the supply chain is sustainable and fully responsible.